Flute and Violin Wedding Ceremony Music

at the Jersey Shore and

Ocean/ Monmouth County NJ

Flutist/ Artistic Director Michele

Leading Ocean/ Monmouth County NJ Ceremony Music Duo
Our award winning, degreed NJ Flute and Violin Wedding Ceremony Music Duo has created over 500  vibrant and unique Ceremony Music Programs, specifically designed to enhance the Wedding Day Themes of our Couples.   Bridal Music is the leading  Jersey Shore and Ocean/Monmouth County Ceremony Music Duo.  How reassuring to know that you are in expert musical hands!
Choose Our Popular Flute and Violin Wedding Ceremony Music Duo, or

Our Flute & Violin Strings Wedding Ceremony Trio, or Solo Flute
Bridal Music also offers our outstandingly striking Classical Wedding Ceremony String Trio, comprised of two Violins and Flute -- with a lush repertoire of elegant Ceremony Music selections!
New Trio Videos will be featured on our Repertoire page during the first week of October!
We also offer Flutist Michele's romantic and elegant Solo Wedding Flute performances, which are ideal for more intimate Wedding Ceremony Celebrations.
Outstanding Knowledge, Distinctive Uniqueness

Flutist/Artistic Director Michele
is a well-respected TV and Podcast Guest -- sharing her expert knowledge in the Wedding Ceremony field.  Michele has expertly trained, and coached, many members of various NJ Ceremony Music Ensembles -- sharing her invaluable guidance in this Ceremony Music field.   Our Couples feel incredibly confident to hire an expert in this field.
University Level Instructor
In addition to Michele's expertise in the Wedding Ceremony field, Michele is the former Flute Instructor at Georgian Court University, where she trained her Students for teaching and performing careers in the Music Education field.
Michele is also a Wedding Officiant and extremely knowledgeable in every facet of the Wedding Ceremony, whether it's a Religious or Non-Denominational Ceremony format. 
Michele works extremely closely with your NJ Wedding Ceremony Officiant, for the perfect Ceremony team of Officiant and Ceremony Musicians, mutually working together to create a stunning Wedding Ceremony Celebration for our Couples!
​​
Beautiful Reviews from Our Jersey Shore Brides and Grooms
Our Couples have written over 200 beautifully heartfelt Five-Star Ceremony Music Reviews.
Below, are several recent Reviews.   To view Bridal Music's complete list of lovely 200 Five Star Reviews, please visit Bridal Music's listings on

WeddingWire

and

The Knot !



Testimonial from Bride Nicole - Married July 19, 2019, Channel Club, Monmouth Beach, NJ

​​
"Michele went above and beyond and made sure all our needs were met and exceeded our expectations. Not only was the music beautiful for the Ceremony. but she also called the venue and offered to play inside for our Guests. during this crazy heat wave!  Every few weeks Michele was sure to reach out and keep in touch during this process.  She is truly one of a kind!  Thank you for being such a wonderful part of our Wedding!"  ​​

Pictured Below:  Radiant Nicole and Handsome Brian

​​​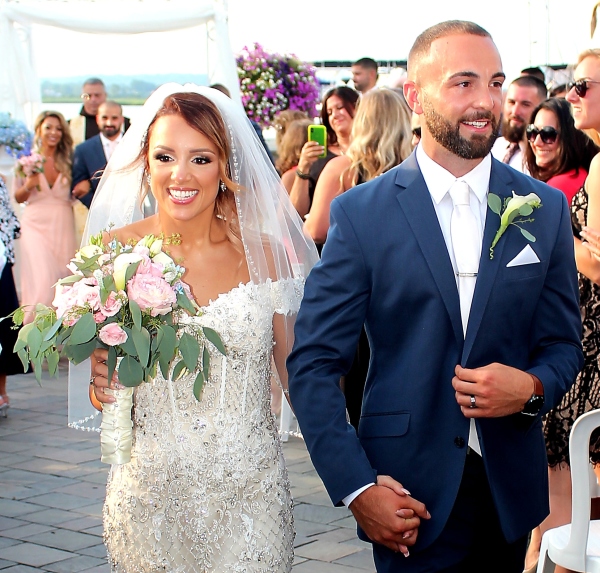 Testimonial from Christen - Gift of Ceremony Music from The Bride's Cousin
Married June 15, 2019 Jersey Shore Beach Ceremony
"Michele's Flute and Violin Duo was an outstanding addition to my Cousin's Jersey Shore Beach Wedding Ceremony, and I was beyond thrilled that I was lucky enough to find her.  It was such a windy day, but the Duo didn't miss a beat, and the live music was such an elegant and joyful addition to the Beach setting.  The Duo had such a professional presentation in every way.  Michele was positive and warm.  Working with her was a dream, from the hiring process through her Duo's magical performance."
Pictured Below:  Their actual Jersey Shore Oceanfront Wedding Ceremony​​​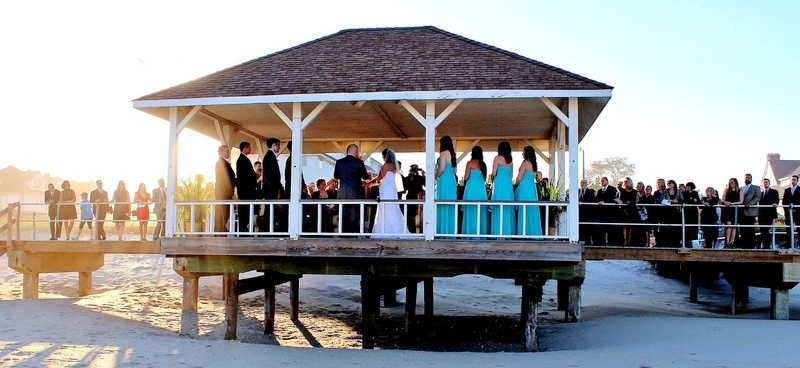 "Absolutely Wonderful!"
"I cannot say enough about all of help and encouragement Michele provided throughout the entire Wedding planning process!  Her emails always put a smile on my face and calmed my worried mind!  I truly appreciated how helpful, informative, and attentive she was, over the several months leading up to our Wedding, and I was beyond happy with the absolutely beautiful music played during our Ceremony. They are truly talented musicians, true professionals through and through, and she went way above and beyond." 

Pictured Below:  Bride Jacqueline's elevated Outdoor Ceremony area at Doolan's Shore Club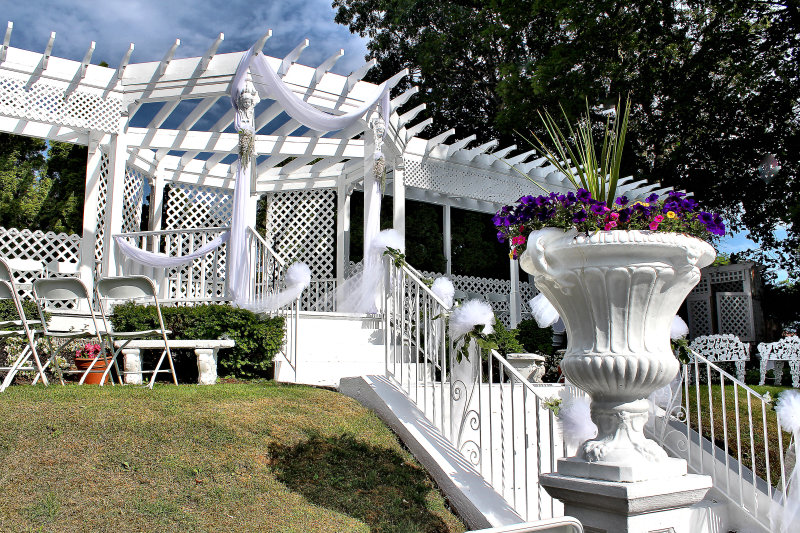 ​​

Testimonial from Bride Jennifer, Married June 1, 2019
"From the moment I reached out to Michele, I knew I was in good hands. She made a nervous Bride feel at ease with her professionalism and courteousness. She was great at suggesting songs for the Ceremony and even recommended our Officiant. It was also a big plus that she's worked at our venue before, The Breakers in Spring Lake, NJ.  So she knew the in's and out's. Her attention to detail was perfect and she truly made our Wedding Day more magical than it already was." 
Pictured Below:  Excited Bride Jennifer arriving at The Breakers Hotel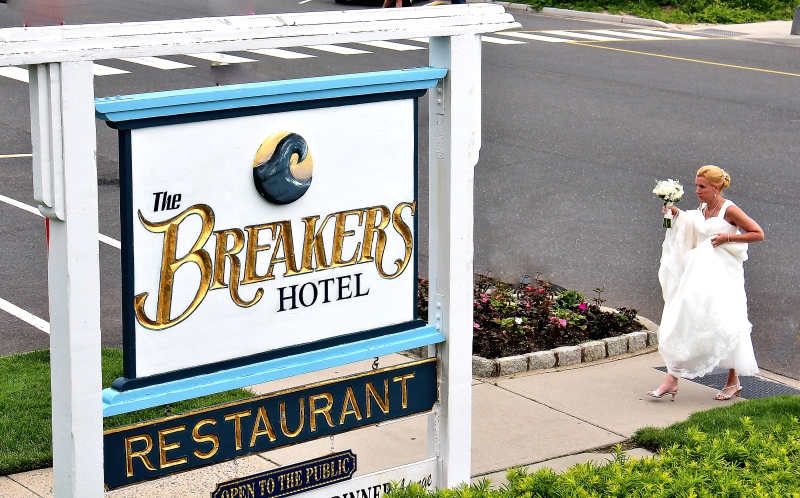 ​​ Testimonial from Bride Brittany, Married June 9, 2019

"Michele at Bridal Music is definitely the absolute best!  Would highly recommend her!!  Always answered any questions I had and gave the best recommendations on songs that would sound beautiful for my Ceremony.  Her music sounded absolutely beautiful.  Couldn't imagine my Ceremony without her.  She is so sweet and a pleasure to have as a Vendor at my Wedding! "​​  

​Pictured Below:  Beautiful Bride Brittany escorted down the aisle by her Grand Mother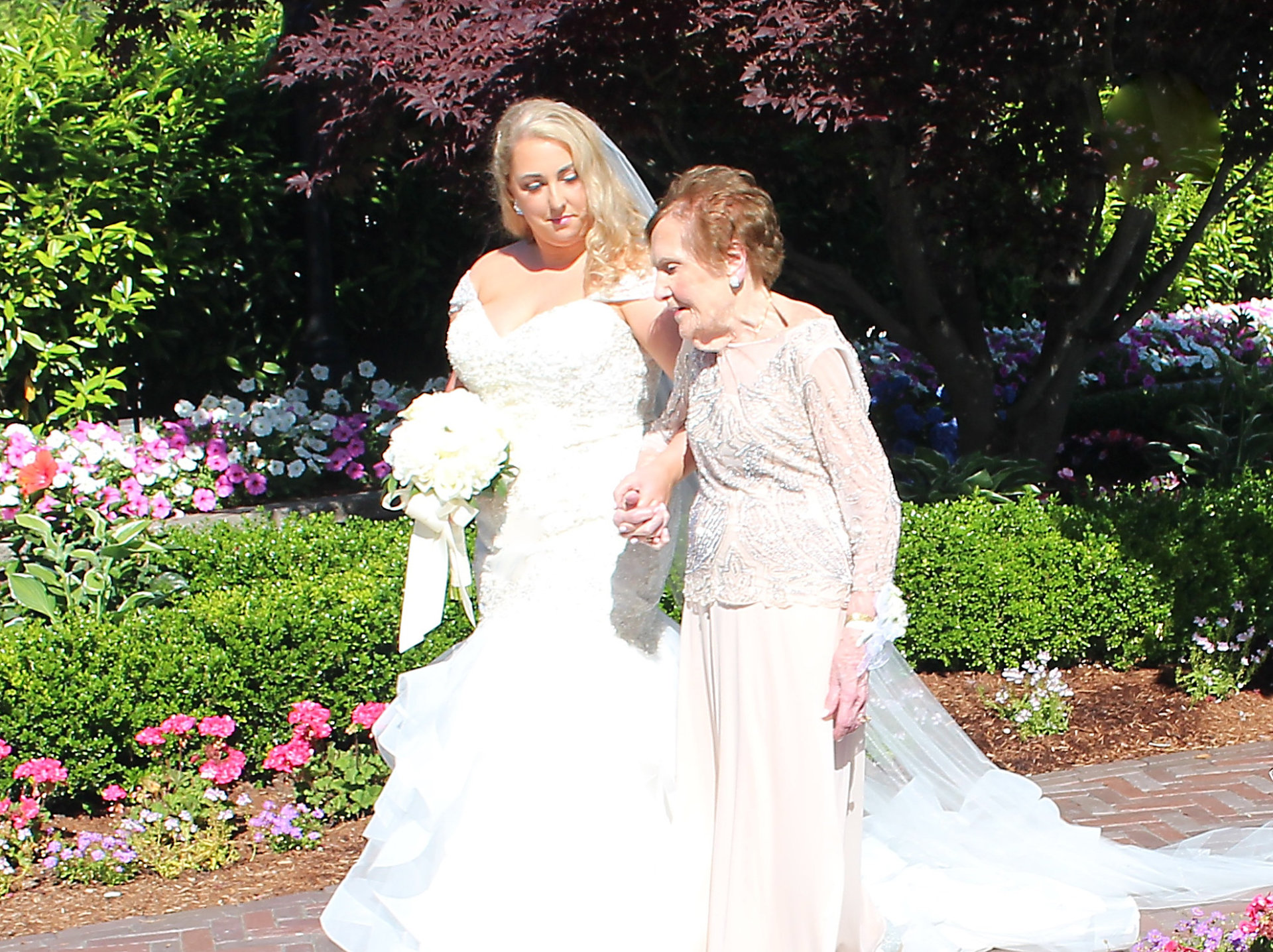 Bridal Music regularly performs at the historic 
Allaire Chapel
where we create an incredibly "contemporary reverent" Ceremony Music Program for each unique Allaire Couple.
​​

Pictured Below:  The Charming 19th Century Allaire Chapel, Farmingdale NJ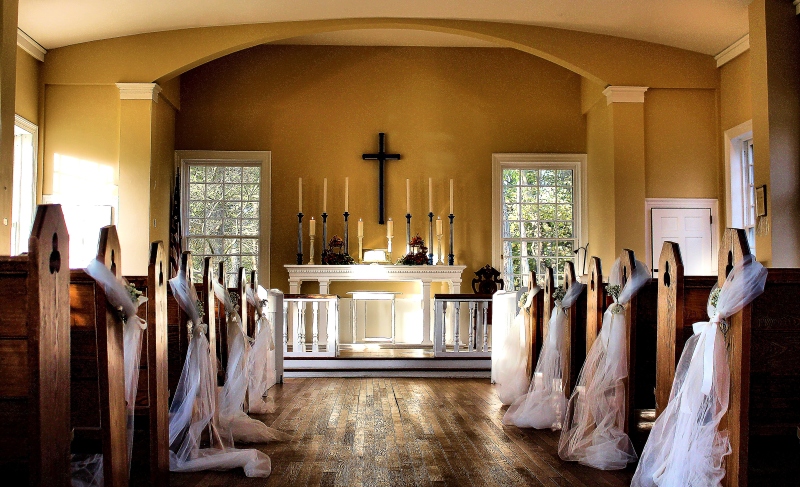 ​​

Our striking Flute and Violin Duo provides 
the Music Program for these many unique 
and exciting 
Jersey Shore 
Wedding Ceremony locations, 
​
listed below! 
Contact Flutist/Artistic Director Michele